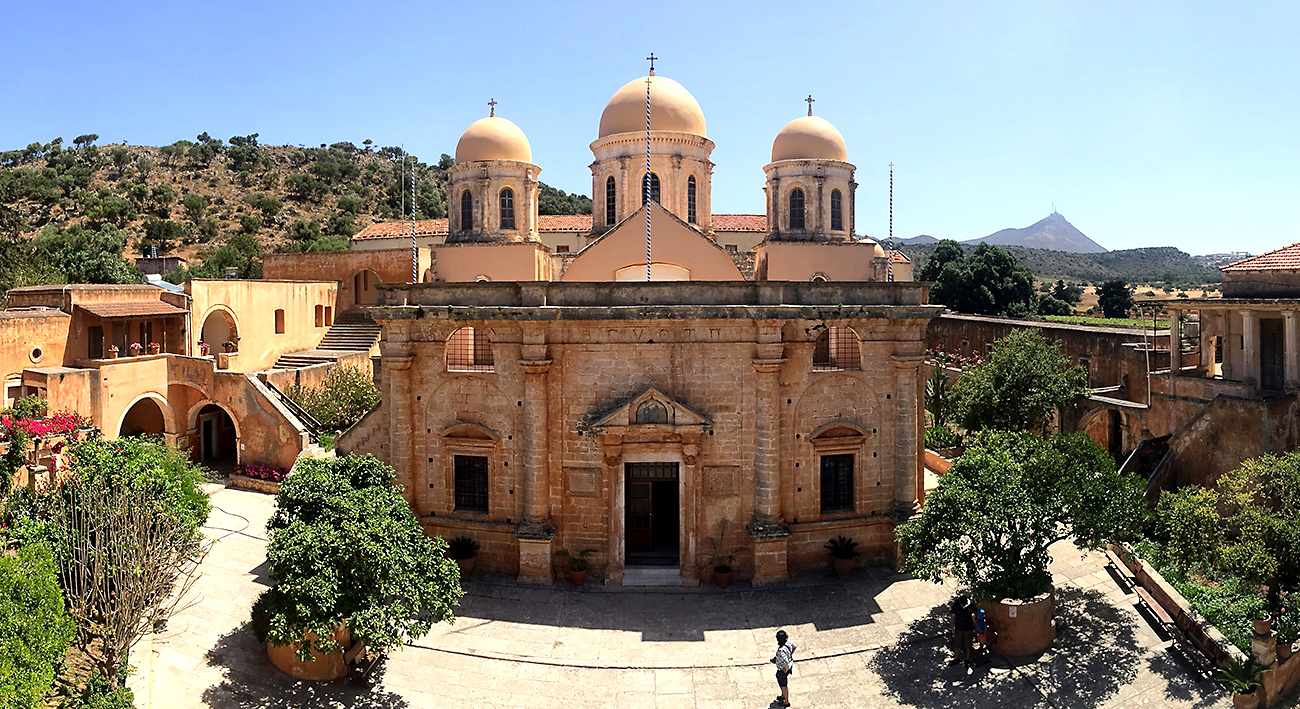 Akrotiri Monasteries
This tour start from Chania center. Following the road towards the International airport, is Akrotiri which is between the gulf of Chania and that of Souda. We arrive in the Monastery of St. Triada Tzangarolon in 20 minutes. This majestic monastery was build in 1864. With a beautiful view in a landscape overgrown with olive groves and cypress trees. Valuable icons have been painted by the well-known hagiogrph from Santorini island, Mercurius. We stay there about 30 minutes.
Continuing northwards for 15 minutes, after the monastery of St. Triada, we come to the monastery Gouvernetou, that was built in honor of Virgin Mary. At small distance north of the monastery Gouvernetou, in the heart of a wind and majestic ravine, following a small path, we come to monastery of St John the Hermit or Xenos, better known by the name Katholiko. The monastery has been uninhabited for many centuries. The church of St John the Xenos is carved in rock and only the western facade is built. We stay at Gouverneto Monastery 20 minutes.
We return back to Chania from other way and we stop at the church of the Prophet Elias with the graves of Eleftherios and Sophocles Venizelos. We wholeheartedly recommend this site where you can enjoy a magical sunset and a wonderful view of the entire town of Chania. We stop there for 15 minutes.
This tour is 45km and 2,5 hours.